Moon Palace in Ocho Rios, Jamaica-The best all inclusive resort- October 2020
Moon Palace Resort in Ocho Rios, Jamaica.
The best all inclusive resort i have ever been to. Ya Mon. It's no wonder why Jamaica has so few covid cases as they take this pandemic seriously.  It was a bit of procedure to get into the country with getting the travel authorization & negative covid test, more confirmations at your departing and arriving airports including a short interview.  However, it was well worth it.   From the friendliest staff, beautiful accommodations/comfortable room, incredible food, cleanliness & overall atmosphere, this place had it all.  Many highlights- the gorgeous beach with warm/clear ocean water 84 degrees in October.  Head to the water activity area for included kayaking, aqua bike, paddle boarding & the hoby cat sail boat.  They will take you out or you can try on your own if you know how.  Right adjacent is their flow rider to surf & boogie board.  The immaculate fitness center was full of great equipment while being cleaned constantly.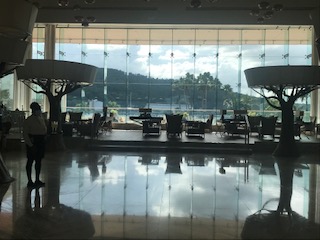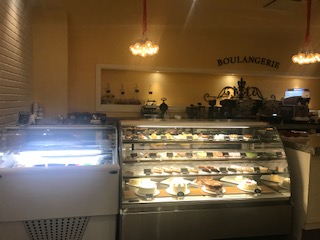 Before you dine at any of the restaurants, you are required to sanitize your hands and phone.  They had 4 main restaurants open with their big buccaneer breakfast, lunch and dinner area to themed seafood/steak restaurant overlooking the beach/ocean, the Italian restaurant and the hibachi (reservations required) Japanese restaurant.  They also have other places open most of the day till night including their delicious sushi station, pizza, panini, jerk hut, snack bar, room service & 24 hr pastry-ice cream-coffee bar.   There were plenty of open bars with no shortage of signature rum drinks, cocktails, wines, beers and more.   It is hard to control yourself with the over-flowing amount of great food and drinks.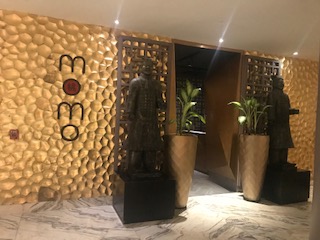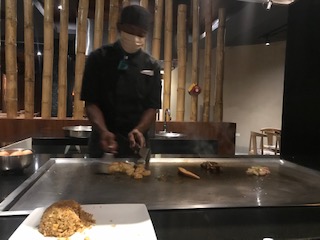 There are 3 different buildings at the moon palace.  I stayed in the ocean view room with a balcony.  The room was very clean, bed was super comfy and I was very satisfied & happy.
The overall service, professionalism and friendliness was the topper. You are continuously greeted and pretty much any request you have will result in the same answer "Ya mon" which translates to sure and no problem.  I knew it would be nice but I was blown away.
There is also a variety of entertainment with shows nightly like their circus acrobatic show one night and live, fun reggae band the next night.  Game room, spa, piano bar, sports bar and night club are also open.  There is no end to the fun and options.
For excursions, they have the onsite dolphin cove where you get a unique interactive approx 45 minute adventure petting, touching and swimming with their trained dolphins accompanied by trainers.   Also, don't miss their onsite scuba diving.  Both tours are operated by Palace Vacation Planners as they offer regular dives or intro dives with a lesson, pool dive and ocean dive.  Both are super convenient located in the property & fantastic fun options and not to miss.
Palace Vacation Planners will book your scuba and dolphin adventure (both are added costs but well worth it) and can be reached at toursjamaica@palaceresorts.com
More info about the Moon Palace at https://jamaica.moonpalace.com/en