St Vincent Meals on Wheels Food-Beverage Fundraiser on June 24th, 2023- Preview, Tickets
Join us for an evening under the stars featuring premier culinary & beverage offerings presented by L.A.'s top celebrity chefs and restaurants, with a spectacular program including live entertainment to benefit St. Vincent Meals on Wheels
MARTIN SHEEN TO BE HONORED WITH 'VINCENT'S HEART' AWARD FOR LIFETIME
OF HUMANITARIAN WORK BY ST. VINCENT MEALS ON WHEELS AT
"HOLLYWOOD UNDER THE STARS" GALA ON PARAMOUNT LOT JUNE 24
Outdoor Nighttime Event to Feature Top Angeleno Chefs, Live Band
Hank's Chef Isaias Peña to serve as Host Angel Chef
Los Angeles, CA – St. Vincent Meals on Wheels (SVMOW), the largest, privately funded
senior nutrition program in the country, will stage their second annual "Hollywood
Under the Stars" fundraiser, on the Paramount Studios lot on Saturday, June 24. The
event gets underway at 6:30 pm, with a VIP reception commencing in the Paramount
Theatre at 5:30 pm.
The event will also pay tribute to actor Martin Sheen, who has supported St. Vincent
Meals on Wheels, along with other philanthropic organizations such as the St. Joseph
Center, the St. Francis Center and the Malibu Labor Exchange, with the "Vincent's
Heart Award", presented by the Daughters of Charity, whose order established St.
Vincent Meals on Wheels. The Award takes its name from the order's founder, St.
Vincent de Paul, in recognition of Sheen's "standing in solidarity with those who have
been forgotten and discounted."
New this year will see the designation of a Host Angel Chef Isaias Peña, Caruso
Regional Executive Chef of Hank's and Qué Padre in Palisades Village to serve as the
event's culinary ambassador.
Longtime supporter Rick Llanos will serve as the event's honorary host. "Growing up
in Windsor Square I was lucky enough to stay close to my family and eventually start
a career in real estate," noted Llanos, adding, "I've been involved with SVMOW as a
Junior Advisory Board member, where we created new, inventive ways to expand
SVMOW's reach, such as our Cart for a Cause food truck as well as our Cart for a
Cause Cookbook.  More recently, I'm an active member with SVMOW, participating in
many of our wonderful events, always spreading the word on all the amazing work
SVMOW does."
The organization will partner with nearly a dozen top Angeleno chefs and patissiers
to present a gourmet, chef-curated evening of tastings, complemented by a live, 10-
piece band presented by de Bois All Stars for dancing under the night sky.
SVMOW/HOLLYWOOD UNDER THE STARS – cont'd.
In addition to Peña, among the chefs and restaurateurs who will be on hand
preparing some of their signature savory dishes are Chef Gino Angelini of Angelini
Osteria, Chef Richard Archuleta of Alexander's Steakhouse, Chef/owner Nika
Shoemaker-Machado of Georgia's Restaurant, Chef Robert Fry of Evil Twin, owned by
Dylan Weiss and Chef George Huynh of Smoke City Char Bar and Westwood Village
favorite, Wolfsglen. Rounding out the gustatory line-up will be select desserts such
as Etoile Filante Patisserie's one of-a-kind macarons, John Hensley of Lark Cake Shop
presenting his handcrafted baked goods, Läderach Chocolatier Suisse and pastry
chef Elfie Astier of Hotcakes Bakes.
"Despite the challenging circumstances over the past couple years and a growing list
of clients who need meals, we have been able to fulfill our mission and increase the
number of hungry, isolated neighbors we serve, thanks to the generosity of our
supporters, as well as the volunteers who assist us in carrying it out," noted SVMOW
Executive Director Veronica Dover, adding, "this night is a celebration of our
community and the local chefs who help us shine."
Generous corporate and community sponsors include Delta Dental,
US Bank, Wallis Annenberg, Albertsons/Vons Foundation, Toyota Motors,
Paramount, Hollywood Chamber of Commerce, Batjac Productions, Voya Financial,
Fidelity Investments, and long-standing supporters Rick Llanos & Nelly Llanos.
For more information on "Hollywood Under the Stars" or to support St. Vincent
Meals on Wheels, please visit www.svmow.org
Special Guest Co-Hosts for Hollywood Under the Stars!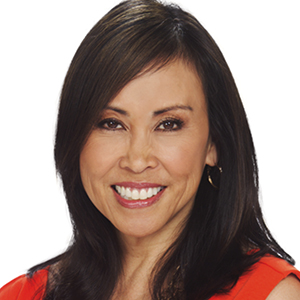 Susan Hirasuna
Susan Hirasuna has been a journalist and anchor on Fox 11 News for more than two decades. Susan's work has been recognized by the Los Angeles Emmy Awards, the Golden Mikes, and New England Emmy Awards.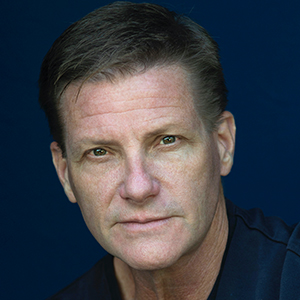 Doug Savant
Star of iconic television series, "Melrose Place" and "Desperate Housewives," Doug Savant has appeared in more than 400 episodes of television and several feature films. Doug has been a generous and faithful supporter of St. Vincent Meals on Wheels.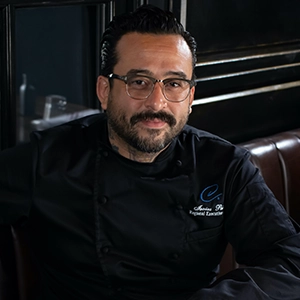 Chef Isaias Peña
Regional Executive Chef
Hank's & Qué Padre in Palisades Village
Rick Llanos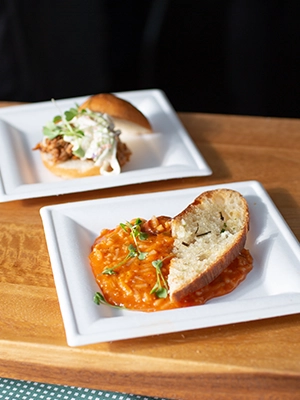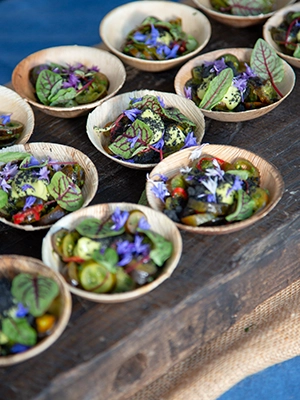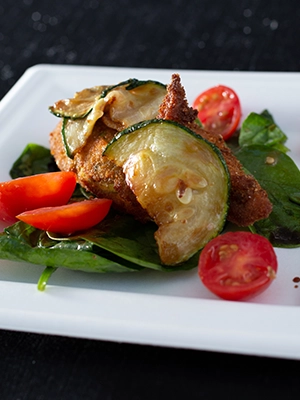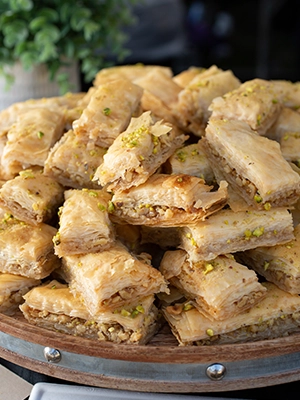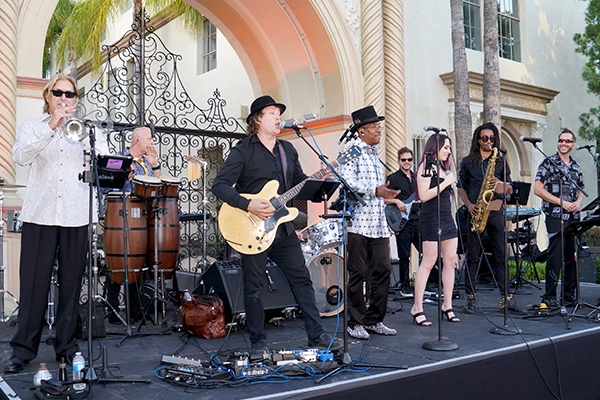 SPONSORSHIP OPPORTUNITIES
Be part of an amazing evening of giving and extraordinary cuisine at Paramount Pictures to benefit St. Vincent Meals on Wheels
$2,500
Reserved seats for 4 guests
Recognition on all pre- and post Gala publicity
VIP Reception
Special Commemorative Gift
$5,000
Reserved seats for 6 guests
Branding on step and repeat and on-site signage
Recognition on all pre- and post Gala publicity
VIP Reception
Special Commemorative Gift
$15,000
Reserved seats for 10 guests in a priority section of the Gala
Prominent branding on step and repeat and on-site signage
Preferred Parking
Recognition on all pre-and post Gala publicity
Pre-event publicity opportunities
VIP Reception
Sponsor Swag Bag
$25,000
Reserved seats for 12 guests in a priority section of the Gala
Prominent branding on step and repeat and on-site signage
Preferred Parking
Recognition on all pre-and post Gala publicity
On-stage recognition from event emcee
Pre-event publicity opportunities
VIP Reception
Sponsor Swag Bag
$50,000
Reserved seats for 15 guests in a priority section of the Gala
Prominent branding on step and repeat and on-site signage
Preferred Parking
Recognition on all pre-and post Gala publicity
On-stage recognition from event emcee
Branding on (1) St. Vincent Meals on Wheels Delivery Van
Additional publicity opportunity prior to the event
VIP Reception
Sponsor Swag Bag
For more information on Sponsorship & Donation, contact:
Christine Calderon Caruso
(213) 484-7112
[email protected]