L.A. Dance Project, led by Artistic Director Benjamin Millepied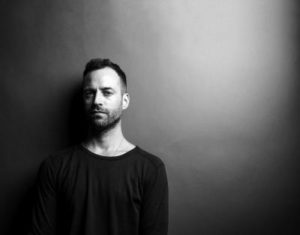 L.A. Dance Project, led by Artistic Director Benjamin Millepied and the first Company-in-Residence at the Wallis Annenberg Center for the Performing Arts, concludes its successful residency with three compelling Los Angeles premieres in a three-night engagement, Thursday through Saturday, April 5 through 7, 2018, 7:30 pm, in the Bram Goldsmith Theater at The Wallis.
(All Photos courtesy of the LA Dance Project) "A talk-back with the artists" immediately follows the performance on Thursday, April 5. is buried in the notice about the event.  A talk back with one of the most famous choreographers in the world, both critically and the public eye!   It certainly proves Millipied's own mission.  In his words, " From the beginning, the company has aspired to make dance that is at once artistically excellent and widely accessible."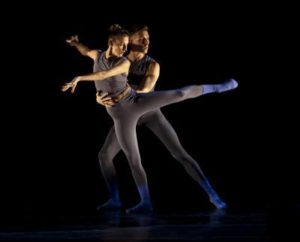 The Los Angeles premieres include Yag, a work by Ohan Naharin that gradually reveals the relationships between six featured dancers through storytelling with dance, speech, visual symbolism and imaginative staging; Martha Graham's Martha Graham Duets, celebrating Graham's legacy as "Dancer of the Century" (Time), which juxtaposes three distinct pas de deux from the larger Graham works Diversion of Angels and Canticle for Innocent Comedians; and Millepied's Sarabande, a ballet for four male dancers set to music by Bach. Also featured is Helix, a dynamic exploration of geometry and motion by New York City Ballet Resident Choreographer Justin Peck, set to a score by Esa-Pekka Salonen.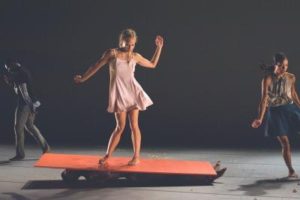 As The Wallis's first Company-in-Residence, L.A. Dance Project has greatly enriched The Wallis's artistic offerings with its exceptional artistry, bold and daring programming and commitment to education and community outreach," says The Wallis' Artistic Director Paul Crewes. "With these three Los Angeles premieres, the company continues to expand the boundaries of world-class dance in Los Angeles."
After an extended national/international tour, this series of performances, sets the stage for the launch of the company'spermanent new home in downtown LA.
A noted artist collective that integrates composers, musicians and visual artists into a collaborative creative process, L.A. Dance Project has toured extensively, performing around the globe in traditional and non-traditional spaces.
Millepied, formerly a star dancer with the New York City Ballet and artistic director of the Paris Opera Ballet and choreographer for the acclaimed movie Black Swan, co-founded the collective in 2012 with composers Nico Muhly and Nicholas Britell, art consultant Matthieu Humery and producer Charles Fabius.
The L.A. Dance Project artists, "all accomplished, unusually vivid and individual" (New York Times), include dancers Aaron Carr, David Adrian Freeland Jr., Kaitlyn Gilliland, Axel Ibot, Nathan Makolandra, Francisco Mungamba, Rachelle Rafailedes, Janie Taylor and Patricia Zhou and apprentices Daisy Jacobson and Miranda Wattier. Sebastien Marcovici is the ballet master.
Single tickets for L.A. Dance Project are now available for $45 – $125. For more information or to purchase tickets, visit TheWallis.org/LADP, call 310.746.4000, or stop by in person at the Wallis Annenberg Center for the Performing Arts Ticket Services located at 9390 N. Santa Monica Blvd., Beverly Hills, CA 90210.
About the Wallis Annenberg Center for the Performing Arts
Since opening its doors in October 2013, The Wallis has produced or presented more than 250 dance, theatre, opera, classical music and family programs to an ever-expanding audience. Under the leadership of Artistic Director Paul Crewes and Managing Director Rachel Fine, The Wallis brings audiences world-class theater, dance and music, performed by many of the world's most talented and sought-after artists. Featuring eclectic programming that mirrors the diverse landscape of Los Angeles and its notability as the entertainment capital of the world, The Wallis offers original and revered works from across the U.S. and around the globe.