2nd Annual LA Westside Food & Wine Festival benefiting Westside Food Bank on Oct. 14th, 2018- Preview, Tickets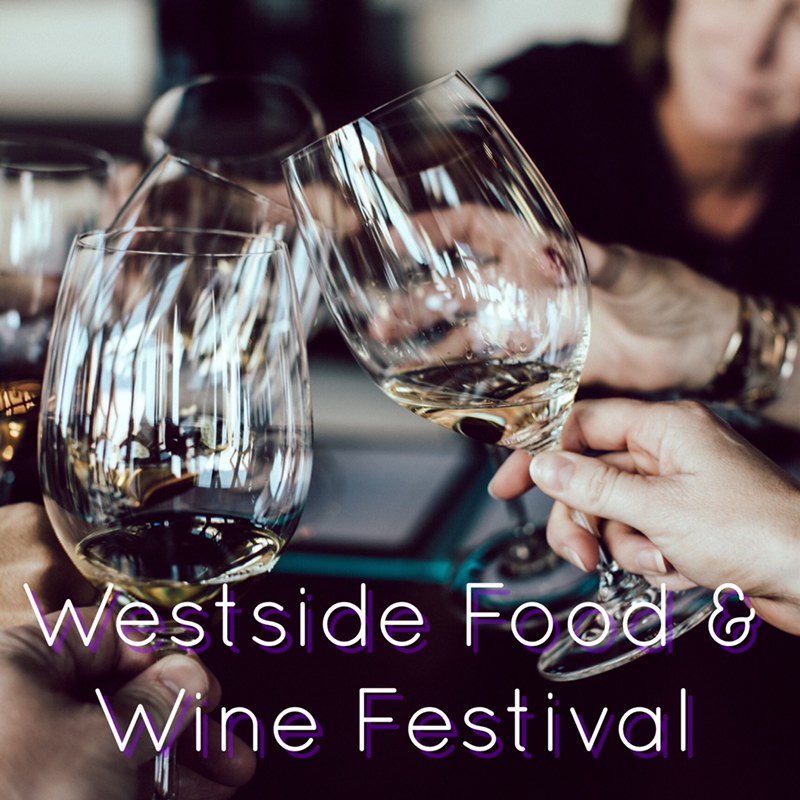 The 2nd Annual Los Angeles Westside Food & Wine Festival benefitting The Westside Food Bank.   This is family friendly with lots of entertainment and music.  
Early Bird tickets through the end of August.    
Photo from last year's festival at the same Venue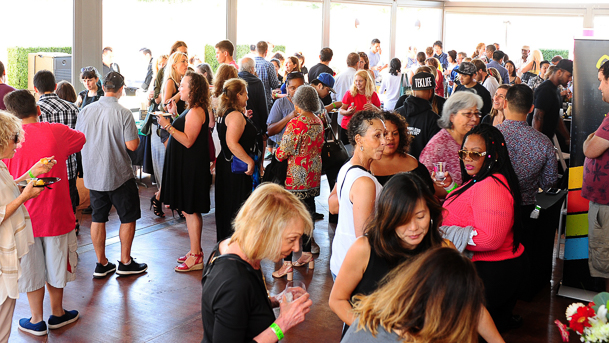 Westside Food Bank's mission is to end hunger in our communities by providing access to free nutritious food through food acquisition and distribution, and by engaging the community and advocating for a strong food assistance network. It currently provides a wide variety of nutritious food including fresh produce, high protein foods, and pantry staples to over 70 agencies with food assistance programs in West Los Angeles County, reaching over 108,000 people each year, nearly half of whom are children. Every donated dollar allows WSFB to provide food for 4 nutritious meals. http://wsfb.org/
The October 14th Fall Food & Wine Festival will be held at the LA Westside Marriott (same place as last year's Culver City Centennial Food & Wine Festival) at 6333 Bristol Pkwy, Culver City, CA 90230. This event will take place in their Palisades Ballroom & Patio + outside back parking lot.
JOIN US for the 2nd Annual Westside Food & Wine Festival showcasing some of LA's best culinary talent and finest winemakers in Southern California. With over 25 food, wine, beer, spirit and drink purveyors providing scrumptious samples you won't leave hungry or thirsty from this event!

Gold Sponsors Culver City Honda & Culver City Toyota are confirmed & will be showcasing/displaying their cars among other great sponsors and vendors including T Mobile, Wescom, Staples, Costco, Trader Joes and more. Full list coming out in the future so check back.

LA Weekly, Yelp, LA Art Party, The Argonaut, Coast to Coast Newspaper & The Culver City News are Media Sponsors
Last year's Inaugural Festival was the Culver City Centennial Westside Food & Wine Festival.
Live Music, DJ and multiple Entertainers including family friendly kid's stuff during the festival.

Parents and Families are welcome to bring kids. Children under 10 are free with a paying adult. One adult per child required and nobody under 21 years old allowed in the ballroom where the alcohol is. We encourage anyone to come and enjoy as the whole outside parking lot is where anyone under 21 has to stay. There will be food, entertainment, music, sponsors, vendors and giveaways outside.
For any restaurant, winery, vendor, press or sponsorship opportunities, please email us at elliot@swingentertainment.com
To purchase tickets, go to    www.westsidefoodandwinefallfestival.eventbrite.com