Danielle Agami's Ate9 Dance Company in Rare Setting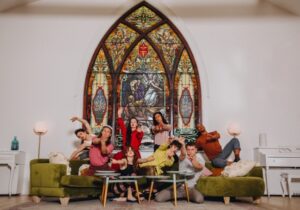 (Barbara Furth-Kline, Gerry Furth-Sides, photos)  There are still three opportunities to see Danielle Agami's company Ate9 perform "1 To 3" Monday, May 20 at 7 p.m. at A Noise Within (Pasadena), andin partnership with historic The Ruby Street, 6408 Ruby Street, Los Angeles, CA, the two following Thursdays. On May 23 the show starts at 8:00 p.m., and on May 30 the performance begins at 7:30 p.m. Doors open a half hour prior to curtain on both dates to explore The Ruby Street, which is a renovated house of worship nestled in the neighborhood of Highland Park.  The dance staff could not be more friendly and inviting to this lovely, residential venue.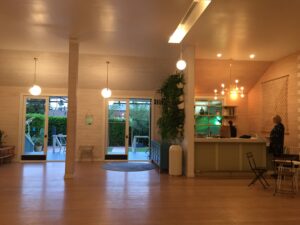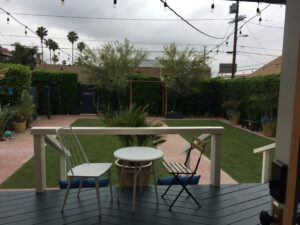 The intimate Ruby Street venue provides a rare opportunity to see dancers up close; to feel the power and nuance of their movement. Couches and chairs of varying shapes and sizes surround the large open space, creating the ambience of a salon or dance studio performance interspersed with opportunities to ask questions of Agami and the dancers. No programs handed out, the audience is left to take in what's presented without any preconceived expectations. Talk-backs moderated by Agami interspersed throughout the evening, give the audience opportunities to ask questions of or share comments with Agami and her dancers.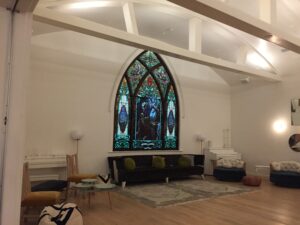 While Ohad Naharin's approach to movement known as Gaga,informs Agami's approach enabling a dancer to experience an extraordinary range of flexibility and dynamics, she has definitely found her own aesthetic.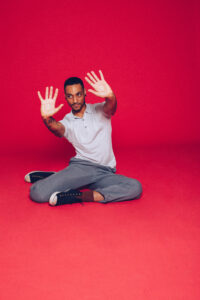 Three works held special fascination for me.  The solo danced by Montay Romero, choreographed in generous, sinewy movement was executed with sensitivity and nuance. Since all of the dancers learn this piece, it would be worthwhile to return for the possible opportunity to see a different dancer perform this solo and note how that change informs the work.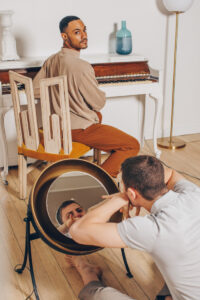 Another favorite work, composed of four male dancers (Romero, Jordan Lovestrand, Jobel Medina and Alexander Quetell), sometimes forming two duets singly or side-by-side, when merged, create a quartet of intriguing vertical designs. During the 'talk back" following that section, Agami explained that she is able to see movement she has just choreographed as she continues creating movement for additional dancers. In other words, she can see in her mind's eye, what the total design will be when adding or merging additional dancers and movement. The results are stunning.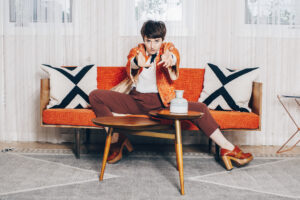 The third compelling work, a duet danced by Rebecah Goldstone and Jobel Medina spoke of the range from physical intimacy to a need for aloneness or sense of self as part of a relationship.  Also of note was a satisfying solo by Sarah Butler in a section that showcased the dancers' choreography. Butler's focused movement interspersed with abrupt falls to the floor was created by Quetell.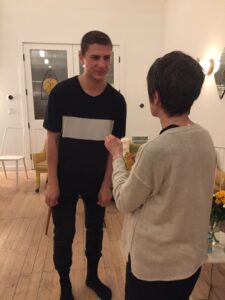 Danielle Agami enriches the L.A. dance scene with the addition of her distinctive voice.  The historic The Ruby Street in Highland Park to take high quality, contemporary dance off the proscenium stage and into an accessible and casual salon setting.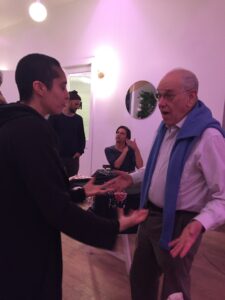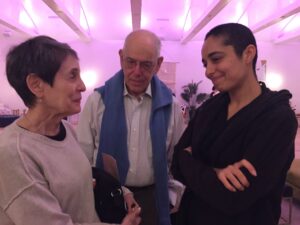 Tickets are now available at www.ate9dancecompany.com.
Originally built in 1908 as a community church, The Ruby Street provides the perfect setting for Ate9's work by marrying historic architecture with contemporary design.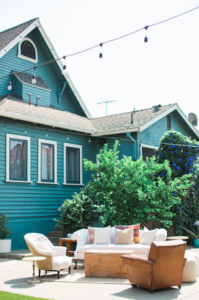 The May engagement closes the company's season, following its national tour presenting five new critically acclaimed full-length works.
Thursday, May 23   Door: 7:30 p.m. | Show: 8 p.m.
Thursday, May 30   Door: 7 p.m. | Show: 7:30 p.m. with a closing performance reception Following
The Ruby Street: 6408 Ruby Street, Los Angeles (Highland Park), CA
 ABOUT ATE9
Founded in 2012 by dancer-choreographer Danielle Agami, Ate9 Dance Company creates experimental works that re-imagine the role of dance in the community, while tapping into its power to unite people across diverse social and cultural borders. Valuing the vibrancy and diversity of its Los Angeles home base, the company invests in and cares about the unique qualities and potential each individual brings to the company.
New Yorker Barbara Furth-Kline is a dancer, who has worked in the arts as performer, teacher, presenter, promoter and arts advocate.