Visiting San Francisco safely-Lodging at The Marriott Fisherman's Wharf, Dining at Cioppino's, China Live; Attractions-Bay City Bikes, CityPASS- Nov. 2020
Lodging:
The Marriott in Fisherman's Wharf in San Francisco was Perfectly located in super convenient.   The staff was courteous friendly, hospitable and helpful despite it being very quiet due to the pandemic. The room was very comfortable and super clean.  We felt very safe and relaxed. The location was great and it was easy to get around near the Wharf and close to Pier 39.  While all the amenities were not quite yet open it was still a pleasant visit.  Keep your eye out for updates for the future depending on the situation but we still recommend visiting and staying at the Marriott in Fisherman's Wharf.  https://www.marriott.com/hotels/travel/sfofw-san-francisco-marriott-fishermans-wharf/
San Francisco is known for its fine dining and wow did we have some incredible meals. First we went to Ciopinno in Fisherman's wharf which probably was my favorite overall meal.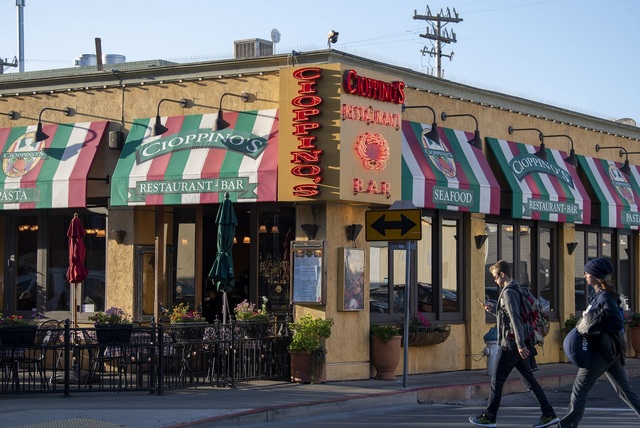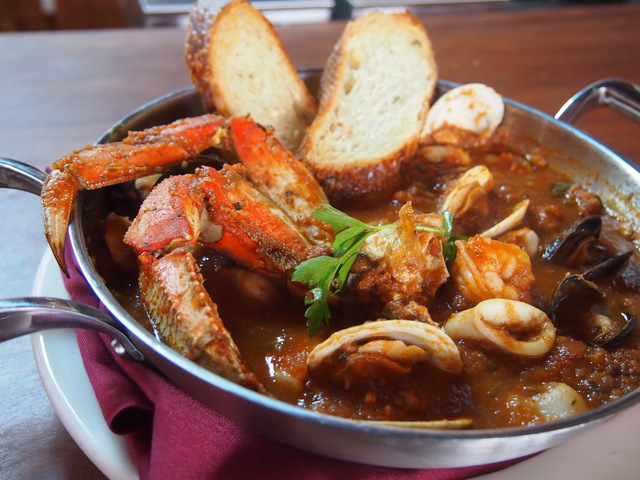 The cozy setting with outside dining and heated lamps made this very comfortable to dine   We started with her Caesar salad, crab cakes and clam chowder in a bread bowl to split. All great choices for entrées any of the seafood selections you can't go wrong with but we chose the grilled salmon, full Dungeness garlic crab, and of course their signature Cioppino which was the best we ever had.
Definitely make your way down there to visit and dine on your next visit to the city. http://cioppinos.letseat.at/
The next night we went to China Live. Luckily they have outside dining as this establishment has a full inside Chinese market and huge space.
What a great selection of choices from minced lettuce cups,  crispy brussels sprouts and a hot pot of eggplant to start they also have a selection of dim sum and we chose the veggie potstickers & shrimp and scallop shumai.
Enjoy one of their specialty drinks or a carafe of sangria to accompany your meal. They have a twist of Peking duck served in buns that we enjoyed. Definite must are the Chicken fried rice and stir-fried Chinese noodles. The owner Doug was very accommodating and our server was very friendly and hospitable. We definitely recommend China live if you're a fan of Chinese food.  https://chinalivesf.com/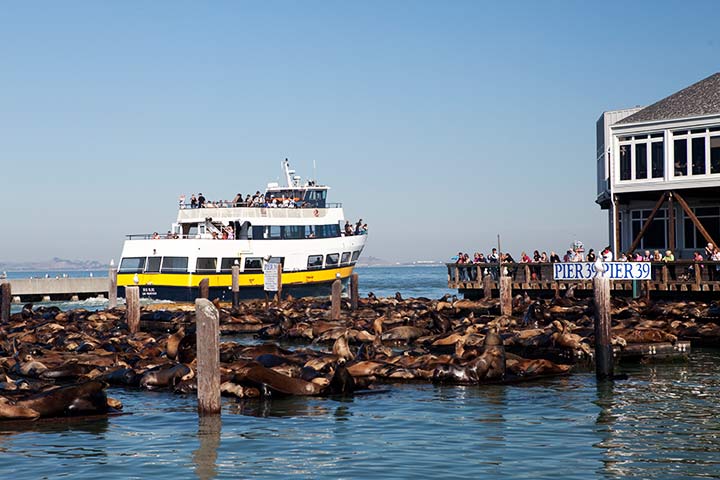 A great way to see the city is getting the CityPASS. There were not a lot of attractions open but we did enjoy the Aquarium at Pier 39, the Blue and Gold Fleet harbor cruise which was fantastic on a nice day we had and the California Academy of Sciences in Golden Gate Park. All worth visiting.  https://www.citypass.com/san-francisco
A great way to get around the city is by bike.  Look no further than Bay City Bike located in Fisherman's Wharf. Jeanee is the owner and took great care of us. We ended up getting the E bikes which were the way to go with all the hills And distances we went to. With the E bike glide up the hill and it's very easy. We ended up taking it to the Golden Gate bridge one day and then to the Golden Gate Park the next day. That would've been difficult on a regular bike but if you're just gonna cruise around the wharf and Embarcadero a generic regular bike is fine and they rent those two.